Yukio Horiguchi, Ph.D.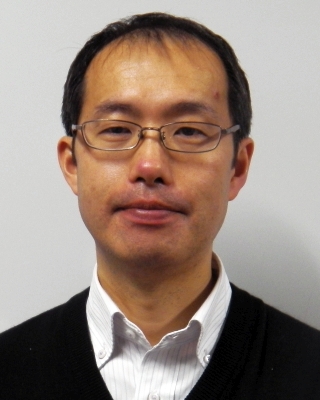 ---
Research Interest
Horiguchi's research interest is on human factors, human-machine interaction, and interface designs leading to coordinated joint activities between human and machine intelligences. This page presents more information about research topics he is working and has worked on in recent years.
See also
to get information about Yukio Horiguchi.
---
Publication
Journal/Transaction Paper
Takayuki Hirose, Tetsuo Sawaragi, Yukio Horiguchi, Hiroaki Nakanishi: Safety Analysis for Resilient Complex Socio-Technical Systems with an Extended Functional Resonance Analysis Method, International Journal of Astronautics and Aeronautical Engineering, Volume 2, Issue 2, 2:012, 2017
Satoru Matsuoka, Tetsuo Sawaragi, Yukio Horiguchi, Hiroaki Nakanishi: Autonomous Error Recovery of Industrial Robots Using Hierarchical Planning System, Transactions of the Society of Instrument and Control Engineers, 53(1), pp. 80-89, 2017
Yukio Horiguchi, Takaya Suzuki, Takayuki Suzuki, Tetsuo Sawaragi, Hiroaki Nakanishi, Tomoharu Takimoto: Analysis of Train Driver's Visual Perceptual Skills Using Markov Cluster Algorithm, Journal of Japan Society for Fuzzy Theory and Intelligent Informatics, Vol. 28, No. 6, pp. 598-607, 2016
Keisuke Fukuda, Tetsuo Sawaragi, Yukio Horiguchi, Hiroaki Nakanishi: Application of Functional Resonance Analysis Method to Evaluate Risks in Train Maneuvering, Transactions of the Society of Instrument and Control Engineers, Vol. 52 No. 2 p. 68-76, 2016
Yukio Horiguchi, Tetsuo Sawaragi, Hiroaki Nakanishi, Tetsuya Nakamura, Tomoharu Takimoto, Hidefumi Nishimoto: Comparison of Train Drivers' Eye-Gaze Movement Patterns Using Sequence Alignment, SICE Journal of Control, Measurement, and System Integration, Vol.8, No.2, pp. 114-121, 2015
Hiroki Kudo, Yukio Horiguchi, Tetsuo Sawaragi, Hiroaki Nakanishi: Train Driver Support Interface Based on Visualization of Running Time Constraints, Transaction of the Society of Instrument and Control Engineers, 51(3), pp. 171-180, 2015 (in Japanese)
Tabinda Aziz, Yukio Horiguchi, and Tetsuo Sawaragi: Towards understanding the development of driver's mental model of a Lane Departure Warning system while driving, Journal of Advanced Mechanical Design, Systems, and Manufacturing, 8(3), p. JAMDSM0032, 2014
Yukio Horiguchi, Wataru Gejo, Hiroaki Nakanishi, Tetsuo Sawaragi: Hierarchical Menu Design Based on Patterns of Functions, The Transaction of Human Interface Society, 15(1), pp.73-83, 2013 (in Japanese)
Yukio Horiguchi, Kohei Kurono, Hiroaki Nakanishi, Tetsuo Sawaragi, Tatsuya Nagatani, Akio Noda, and Ken'ichi Tanaka: Configural Dispaly to Support Position Teaching to Industrial Robot, Transaction of the Society of Instrument and Control Engineers, 47(12), pp.656-665, 2011
Hiroaki Nakanishi, Sayaka Kanata, Hirofumi Hattori, Hirofumi Sawaragi, and Yukio Horiguchi: Extraction of Coordinative Structures of Motions by Segmentation using Singular Spectrum Transformation, Journal of Advanced Computational Intelligence and Intelligent Informatics, 15(7), pp.1019-102, 2011
Kenichi Mishima, Sayaka Kanata, Hiroaki Nakanishi, Tetsuo Sawaragi and Yukio Horiguchi: Extraction of Similarities and Differences in Human Behavior Using Singular Value Decomposition, Transactions of the Institute of Electronics, Information and Communication Engineers. A, J94-A (4), pp. 285-302, 2011
Lei Wang, Yajie Tian, Tetsuo Sawaragi and Yukio Horiguchi: A Knowledge-Based System for Sharing and Reusing Tacit Knowledge in Robotic Manufacturing, International journal of Knowledge and Systems Science, 1(4), pp.61-78, 2010
Lei Wang, Tetsuo Sawaragi, Yajie Tian and Yukio Horiguchi: Acquisition of Human Expertise in Robotic Assembly, SICE Journal of Control, Measurement, and System Integration, 3(4), pp.299-308, 2010
Hiroaki Nakanishi, Sayaka Kanata, Tetsuo Sawaragi and Yukio Horiguchi: Environment Adaptive Heading Control for an Autonomous Unmanned Helicopter, Transaction of the Society of Instrument and Control Engineers, 46(1), pp. 8-15, 2009 (in Japanese)
Yukio Horiguchi, Ryuichi Fukuju and Tetsuo Sawaragi: Effects of Similarity in Action-Effect Configuration on Mode Awareness, Transaction of the Society of Instrument and Control Engineers, 45(11), pp. 546-554, 2009 (in Japanese)
Yukio Horiguchi, Yuji Kuroda, Hiroaki Nakanishi, Tetsuo Sawaragi, Tsuyoshi Inoue and Satoshi Matsuura: Analysis and Proposal of Hierarchical Menu Design from the Perspective of Communicative Breakdown, The Transaction of Human Interface Society, 10(3), pp.21-33, 2008 (in Japanese)
Yukio Horiguchi, Ryoji Asakura, Tetsuo Sawaragi, Yutaka Tamai, Kazufumi Naito, Nobuki Hashiguchi and Hiroe Konishi: Development of Smart User Interface to Enhance User Performance in Adjusting Automation—Extraction and Externalization of Functional Semantics of Automated Weighment—, The Transaction of Human Interface Society, 10(3), pp.35-49, 2008 (in Japanese)
Hiroaki Nakanishi, Sayaka Kanata, Tetsuo Sawaragi and Yukio Horiguchi: Methods to Estimate Magnetic Delination for an Unmanned Aerial Vehicle, Journal of Robotics and Mechatronics, 20(4), pp. 541-549, 2008
Tetsuo Sawaragi, Satoshi Tsukamoto, Yukio Horiguchi and Hiroaki Nakanishi: Semiotic Process Analysis of Dynamic Transformations in Work Procedures within Organizational Activities, Oukan, 1(2), pp.106-114, 2007 (in Japanese)
Yukio Horiguchi, Tetsuo Sawaragi and Masayuki Kuwatani: Skill Analysis of Search Behavior via Remote-Controlled Robot from Ecological Perspective, Journal of Japan Society for Fuzzy Theory and intelligent informatics, 17(4), pp.441-449, 2005 (in Japanese)
Tetsuo Sawaragi, Yukio Horiguchi and Motoi Ishizuka: Modeling Ecological Expert: Comparative Analysis of Human Skill Development with Fuzzy Controller, Soft Computing, 7(3), pp. 140-147, 2003
Yukio Horiguchi and Tetsuo Sawaragi: Design of Mixed-Initiative Interactions Between Human and Robot to Realize Shared Autonomies in Teleoperation Environment, Transaction of the Society of Instrument and Control Engineers, 38(12), pp. 1097-1106, 2002 (in Japanese)
Yukio Horiguchi and Tetsuo Sawaragi: Analyzing Task Morphologies for Naturalistic Task Sharing between Human Operator and Robot, Transactions of the Institute of Systems,Control and Information Engineers, 13(12), pp.537-544, 2000
Tetsuo Sawaragi and Yukio Horiguchi: Ecological Interface Enabling Human-Embodied Cognition in Mobile Robot Teleoperation, Intelligence: New Visions of AI in Practice, 11(3), pp.20-32, 2000
International Conference Paper
Yukio Horiguchi, Naoki Kojima, Tetsuo Sawaragi, Hiroaki Nakanishi: User Simulation to Inspect Menu Hierarchy Design Using Information Scent Model, Proceedings of Joint 17th World Congress of International Fuzzy Systems Association and 9th International Conference on Soft Computing and Intelligent Systems, Paper ID: 266, 2017
Yukio Horiguchi, Takaya Suzuki, Tetsuo Sawaragi, Hiroaki Nakanishi, Tomoharu Takimoto: Extraction and Investigation of Dominant Eye-gaze Pattern in Train Driver's Visual Behavior Using Markov Cluster Algorithm, Proceedings of Joint 8th International Conference on Soft Computing and Intelligent Systems and 17th International Symposium on Advanced Intelligent Systems, pp. 578-581, 2016
Yukio Horiguchi, Moriyu Nakashima, Hiroaki Nakanishi, Tetsuo Sawaragi: Effectiveness of Choosing Dissonant Combination of Tones for Multivariate Data Sonification, Proceedings of the 16th International Conference on Human-Computer Interaction, (Sakae Yamamoto, ed.) Human Interface and the Management of Information: Information, Design and Interaction, Part I, LNCS 9734, pp. 25-33, 2016
Yukio Horiguchi, Hiroki Kudo, Tetsuo Sawaragi, and Hiroaki Nakanishi: Visualizing Running Time Constraint for Driver Adaptation to Punctual Train Operation, Proceedings of STSS/ISSNP 2015, pp. 135-140, 2015
Keisuke Fukuda, Tetsuo Sawaragi, Yukio Horiguchi, and Hiroaki Nakanishi: Comparative Study on Linear and Non-Linear Safety Analyses for Train Operation and Maneuvering, Proceedings of STSS/ISSNP 2015, pp. 77-86, 2015
Yukio Horiguchi, Takayuki Suzuki, Tetsuo Sawaragi, Hiroaki Nakanishi, Tetsuya Nakamura, Michinori Muneshige, Hidefumi Nishimoto, and Tomoharu Takimoto: Extracting Train Driver's Perception Strategies Using Interpretive Structural Modeling, Proceedings of Joint 7th International Conference on Soft Computing and Intelligent Systems and 15th International Symposium on Advanced Intelligent Systems, pp. 1158-1163, 2014
Yukio Horiguchi, Tetsuo Sawaragi, Hiroaki Nakanishi, Tetsuya Nakamura, Tomoharu Takimoto, and Hidefumi Nishimoto: Analysis of Train Drivers' Eye-Gaze Movement Patterns Using Sequence Alignment, Proceedings of SICE Annual Conference 2014, pp. 2037-2040, 2014
Yukio Horiguchi, Shinsu An, Tetsuo Sawaragi, and Hiroaki Nakanishi: Menu Hierarchy Generation Based on Syntactic Dependency Structures in Item Descriptions, Proceedings of the 16th International Conference on Human-Computer Interaction, Vol. 12, (Sakae Yamamoto, ed.) Human Interface and the Management of Information: Information and Knowledge Design and Evaluation, Part I, LNCS 8521, pp. 157–166, 2014
Yukio Horiguchi, Ken Miyajima, Hiroaki Nakanishi and Tetsuo Sawaragi: Parameter-Mapping Sonification for Manual Control Task: Timbre and Intensity Manipulation to Sonify Dynamic System State, Proceedings of SICE Annual Conference 2013, pp. 2341-2346, 2013
Tabinda Aziz, Yukio Horiguchi, Tetsuo Sawaragi: Role of Users Mental Models in Interacting with ADAS and its Safety Implications, Proceedings of SICE Annual Conference 2013, pp. 1174-1175, 2013
Yukio Horiguchi, Catherine M. Burns, Hiroaki Nakanishi, and Tetsuo Sawaragi: Visualization of Control Structure in Human-Automation System Based on Cognitive Work Analysis, Proceedings of the 12th IFAC/IFIP/IFORS/IEA Symposium on Analysis, Design, and Evaluation of Human-Machine Systems, 2013
Tabinda Aziz, Yukio Horiguchi, and Tetsuo Sawaragi: An empirical investigation of the development of driver's mental model of a Lane Departure Warning system while driving, Proceedings of the 12th IFAC/IFIP/IFORS/IEA Symposium on Analysis, Design, and Evaluation of Human-Machine Systems, 2013
Yukio Horiguchi, Shinsu An, Tetsuo Sawaragi, and Hiroaki Nakanishi: Analysis of Menu Selection Behavior Using Information Scent Model, Proceedings of the 6th International Conference on Soft Computing and Intelligent Systems, and the 13th International Symposium on Advanced Intelligent Systems, pp. 1514-1519. 2012
Tsuyoshi Inoue, Jun Ozawa, Yukio Horiguchi, Hiroaki Nakanishi, and Tetsuo Sawaragi: Evaluation of a Help System Designed Using Interaction Primitives to Estimate the Function Schemata of User, Proceedings of the 1st IEEE Global Conference on Consumer Electronics, pp. 243-247, 2012
Yukio Horiguchi, Catherine M. Burns, Hiroaki Nakanishi, and Tetsuo Sawaragi: A Cognitive Work Analysis of Hot Strip Mill Operation: Modeling Functional Structure of a Highly Automated Process, Preprints of the IFAC Workshop on Automation in the Mining, Mineral and Metal Industries 2012, pp. 208-213, 2012
Yukio Horiguchi, Wataru Gejo, Tetsuo Sawaragi, Hiroaki Nakanishi: Menu System Design Based on Conceptual Dependency Structures between Functional Elements, Proceedings on 2011 IEEE/SICE International Symposium on System Integration, pp. 262-266, 2011
Hiroaki Nakanishi, Sayaka Kanata, Tetsuo Sawaragi, Yukio Horiguchi, and Hirofumi Hattori: Changes in Coordinative Structure through Human-Environmental Interaction and its Role in Estimation of Dynamics, Proceedings on 2011 IEEE/SICE International Symposium on System Integration, pp. 273-278, 2011
Yukio Horiguchi, Keisuke Yasuda, Hiroaki Nakanishi, and Tetsuo Sawaragi: Data-to-sound Mapping to Sonify Ongoing System Status in Continuous Manual Control Task, Proceedings of Human Factors and Ergonomics Society Annual Meeting, 55, pp. 1235-1239, 2011
Yukio Horiguchi, Kohei Kurono, Hiroaki Nakanishi, Tetsuo Sawaragi, Tatsuya Nagatani, Akio Noda and Ken'ichi Tanaka: Ecological Interface Design for Teaching Assembly Operations to Industrial Robot, Proc. of The 11th IFAC/IFIP/IFORS/IEA Symposium on Analysis, Design, and Evaluation of Human-Machine Systems, 2010 [PDF]
Kenichi Mishima, Sayaka Kanata, Hiroaki Nakanishi, Tetsuo Sawaragi and Yukio Horiguchi: Extraction of Similarities and Differences in Human Behavior using Singular Value Decomposition, Proc. of The 11th IFAC/IFIP/IFORS/IEA Symposium on Analysis, Design, and Evaluation of Human-Machine Systems, 2010
Akio Noda, Ken'ichi Tanaka, Haruhisa Okuda, Tatsuya Nagatani, Yasuo Kitaaki, Yukiyasu Domae, Hiroki Dobashi, Yasuyoshi Yokokohji, Kohei Kurono, Yukio Horiguchi, Hiroaki Nakanishi, Tetsuo Sawaragi, Keisuke Isomura, Hideo Utsuno, Hiroshi Matsuhisa, Shin'ichi Kazama, Takehisa Kohda: Intelligent Robot Technologies for Cell Production System, to be appeared in Proc. of 2010 International Symposium on Flexible Automation, JPS-2562, 2010
Yukio Horiguchi, Takanori Suzuki, Hiroaki Nakanishi and Tetsuo Sawaragi: Analysis of Time Delay in User's Awareness of ACC System Mode Transitions, Proc. of SICE Annual Conference 2010, pp.911-915, 2010
Hiroaki Nakanishi, Sayaka Kanata, Tetsuo Sawaragi and Yukio Horiguchi: Estimation of Magnetic Declination Angle using Reduced QUEST for an Unmanned Aerial Vehicle, Proc. of IEEE-International Conference on Industrial Technology 2010, 2010
Lei Wang, Tetsuo Sawaragi, Yajie Tian and Yukio Horiguchi: Integrating Case based Reasoning and Explanation Based Learning in an Apprentice Agent., Proc. of the 2nd International Conference on Agents and Artificial Intelligence, Volume 1 – Artificial Intelligence, pp.667-670, 2010
Yukio Horiguchi, Hiroaki Nakanishi and Tetsuo Sawaragi: Evaluation of Operator Competence to Identify System State in Conditioning Automated Processes, Proc. of ICROS-SICE International Joint Conference 2009, pp. 4166-4171, 2009
Yukio Horiguchi, Hiroaki Nakanishi, Tetsuo Sawaragi and Yuji Kuroda: Analysis of Breakdowns in Menu-Based Interaction Based on Information Scent Model, (J.A. Jacko, Ed.) Human-Computer Interaction, Part I, HCII 2009, LNCS 5610, pp.438-445, 2009 [PDF]
Tetsuo Sawaragi, Kouichi Ito, Yukio Horiguchi and Hiroaki Nakanishi: Identifying Latent Similarities among Near-Miss Incident Records Using a Text-Mining Method and a Scenario-Based Approach, (M.J. Smith and G. Salvendy, Eds.) Human Interface, Part II, HCII 2009, LNCS 5618, pp. 594-603, 2009
Yukio Horiguchi, Yuji Kuroda, Hiroaki Nakanishi and Tetsuo Sawaragi: Information Scent Analysis of Hierarchical Menu Design for Quantitative Assessment of Communicative Breakdowns, Proc. of SICE Annual Conference 2008, pp.394-398, 2008
Yukio Horiguchi, Takanori Suzuki, Hiroaki Nakanishi and Tetsuo Sawaragi: A Study on Communication Modality to Support Mode Awareness: Examining Driver's Awareness of Mode of Driving Support System, Proc. of the 9th International Probabilistic Safety Assessment and Management, CD-ROM, 2008
Yukio Horiguchi, Ryuichi Fukuju and Tetsuo Sawaragi: Differentiation of Input-Output Relations to Facilitate User's Correct Awareness of Operating Mode of Automated Control System, Proc. of 2007 IEEE International Conference on Systems, Man and Cybernetics, pp.2570-2575, 2007 [PDF]
Yukio Horiguchi, Ryoji Asakura, Tetsuo Sawaragi, Yutaka Tamai, Kazufumi Naito, Nobuki Hashiguchi, and Hiroe Konishi: Ecological Interface to Enhance User Performance in Adjusting Computer-Controlled Multihead Weigher, (Michael J. Smith and Gavriel Salvendy, Eds) Human Interface and the Management of Information, LNCS4558, pp.883-892, 2007 [PDF]
Tadahiro Taniguchi, Yusaku Tanaka, Yukio Horiguchi and Tetsuo Sawaragi: Dynamic Process of a User's Development of Multiple Internal Models of Automation Bahavior Including Mode Transitions, Proc. of the 2nd International Symposium on Mobiligence, pp.211-214, 2007
Hirotaka Wada, Akira Nakajima, Tetsuo Sawaragi and Yukio Horiguchi: A Teaching System Fostering Expertise for the Tuning of Printed Circuit Board Inspection Systems, Proc. of IECON06, PF-004251, 2006
Yukio Horiguchi, Ryuichi Fukuju and Tetsuo. Sawaragi: An Estimation Method of Possible Mode Confusion in Human Work with Automated Control Systems, Proc. of SICE-ICASE International Joint Conference 2006, pp.943-948, 2006
Yasuyoshi Yokokohji, Takashi Tsubouchi, Akichika Tanaka, Tomoaki Yoshida, Eiji Koyanagi, Fumitoshi Matsuno, Shigeo Hirose, Hiroyuki Kuwahara, Fumiaki Takemura, Takao Ino, Kensuke Takita, Naoji Shiroma, Tetsushi Kamegawa, Yasushi Hada, Koichi Osuka, Taro Watasue, Tetsuya Kimura, Hiroaki Nakanishi, Yukio Horiguchi, Satoshi Tadokoro and Kazunori Ohno: Guidelines for Human Interface Design for Rescue Robots, Proceeding of SICE-ICASE International Joint Conference 2006, pp.3455-3460, 2006
Yukio Horiguchi and Tetsuo Sawaragi: Effects of Shared Communicational Modality to Joint Activity of Human Operator and Robot Autonomy, (T. Arai et al, Eds) Intelligent Autonomous Systems 9, pp.903-912, 2006
Yukio Horiguchi, Satoshi Tsukamoto, Hiroyuki Ono, Tetsuo Sawaragi and Masahiro Sato: Effects of Robotic Arm Orthosis Behaviors to User's Motion Structure: Qualitative Assessment Using Arm Trajectory Profiles, (T. Arai et al, Eds) Intelligent Autonomous Systems 9, pp.883-890, 2006
Yukio Horiguchi and Tetsuo Sawaragi: Effects of Probing Behaviors to Adapt Machine Autonomy in Shared Control Systems, Proc. of 2005 International Conference on Systems, Man and Cybernetics, pp.317-323, 2005
Tetsuo Sawaragi, Yukio Horiguchi and Akihiro Hina: Analytical Approach to Correct and Succinct Interface Design for Safety-Monitoring in Cockpit, Proc. of the 11th International Conference on Human-Computer Interaction, CD-ROM, 2005
Yukio Horiguchi and Tetsuo Sawaragi, Toward Coordinated Decision between Human- and Machine-autonomies through Their Proactive Agency of Cognition, Proc. of SICE Annual Conference 2003, pp.2833-2838, 2003
Yukio Horiguchi and Tetsuo Sawaragi: Co-adaptation to Facilitate Feeling of Direct Involvement in Shared Autonomy System, Proc. of the 4th Asia-Pacific Conference on Simulated Evolution And Learning, pp.642-646, 2002
Yukio Horiguchi and Tetsuo Sawaragi: Naturalistic Human-Robot Collaboration Mediated by Shared Communicational Modality in Teleoperation System, Proc. of The Sixth International Computer Science Conference on Active Media Technology 2001, pp.24-35, 2001
Tetsuo Sawaragi, Yukio Horiguchi and Motoi Ishizuka: Comparative Analysis of Ecological Expert and Fuzzy Controller Using Lens Model, Proc. of the 10th IEEE International Conference on Fuzzy Systems, Vol.3, pp.1199-1202, 2001
Tetsuo Sawaragi, Yukio Horiguchi and Yoshifumi Fujita: Organizational Learning Model of Cooperative Distributed Sensing For Automation Production Line, Proc. of 2001 IEEE SMC Conference, pp.1019-1024, 2001
Yukio Horiguchi and Tetsuo Sawaragi: Design of Shared Communicational Modality for Naturalistic Human-Robot Collaboration in Teleoperating Environment, Proc. of The Fifth International Conference on Knowledge-Based Intelligent Information Engineering Systems & Allied Technologies, pp.854-858, 2001
Tetsuo Sawaragi, Yukio Horiguchi and Yasuhiro Suzui: Co-Adaptation of Human and Machine Autonomies Mediated by Ecological Environment, (M.J. Smith and G. Salvendy, Eds.) Systems, Social and Internalization Design Aspects of Human-Computer Interaction, pp.967-971, 2001
Tetsuo Sawaragi and Yukio Horiguchi: Interfacing and Co-Adaptation between Interaction Loops of Human- and Machine-Autonomies Mediated by Ecological Task Environment, Proc. of The Sixth International Symposium on Artificial Life and Robotics, pp.415-420, 2001
Yukio Horiguchi, Tetsuo Sawaragi and Go Akashi: Naturalistic Human-Robot Collaboration Based upon Mixed-Initiative Interactions in Teleoperating Environment, Proc. of 2000 IEEE International Conference on Systems, Man, and Cybernetics, pp.876-881, 2000
Tetsuo Sawaragi and Yukio Horiguchi: Analysis of Task Morphologies for Networking Behavioral Skills via Virtual Reality, Proc. of IEEE 8th International Workshops on Enabling Technologies: Infrastructure for Collaborative Enterprises, pp.200-207, 1999
Yukio Horiguchi and Tetsuo Sawaragi: Human-Robot Collaboration within A Virtual Space Using Behavioral Task-Morphologies, Proc. of 1999 IEEE International Conference on Systems, Man, and Cybernetics, Vol.1, pp.756-761, 1999
Tetsuo Sawaragi, Yukio Horiguchi, Takayuki Shiose and Osamu Katai: Character-Preserving and Diversity-Maintaining Strategy of Behavior-Based Robot under Different Training Environments, Proc. of 1998 Japan-U.S.A. Symposium on Flexible Automation, pp.761-767, 1998
---
Awards and Fellowship
Outstanding Paper Award of Japan Society for Fuzzy Theory and Intelligent Informatics, 2017
Joint 17th World Congress of International Fuzzy Systems Association and 9th International Conference on Soft Computing and Intelligent Systems, Outstanding Poster Award, 2017
13th IFAC/IFIP/IFORS/IEA Symposium on Analysis, Design, and Evaluation of Human-Machine Systems, Asian Best Paper Award, 2016
Outstanding Paper Award and Tomota Award of the Society of Instrument and Control Engineers, 2016
Outstanding Paper Award of Human Interface Society, 2010
JSPS Research Fellow (DC), Japan Society of the Promotion of Science, 2001-2003
---
Academic Society Affiliations
IEEE Systems, Man, and Cybernetics Society
Human Factors and Ergonomics Society
The Society of Instrument and Control Engineers (Japan)
Human Interface Society (Japan)
The Institute of Systems, Control and Information Engineers (Japan)
Japanese Society of Fuzzy Theory and Intelligent Informatics (Japan)
---
Edited with StyleNote5